Safeguard: Your Security, Our Priority.
Providing end-to-end smart, commercial security solutions to businesses across various industries, Australia Wide.
Accredited Specialists in Commercial Security Solutions
We protect a wide range of business
Australia Wide
Our extensive client base attests to our capacity to deliver customized end-to-end comprehensive commercial security solutions, catering to diverse businesses across various industries throughout Australia.
Our clients value our meticulous approach, considering every angle and your specific needs. We deeply comprehend your business operations, enabling us to craft a personalized solution that secures your people and safeguards your brand and reputation
Customer Satisfaction
Your Security, Our Priority
Licensed and Certified
40+ Years of Experience
Cost-Efficiency
Reliable and Affordable
Tailored Solutions
Scalable Security Solutions
Cutting-Edge Technology
Future Proof Your Security
Experience, technology, and stringent processes for your peace of mind.
With our extensive clientele, we showcase our expertise in delivering top-notch security services. We pride ourselves on a meticulous, client-focused approach, combining experience, technology, and rigorous processes for your ultimate peace of mind.
Your Security, Our Priority
As a leading security firm in Australia, Safeguard Security is committed to reshaping the landscape of the Australian security industry, ensuring that top-tier security services are accessible to everyone at an affordable cost. We aim to deliver innovative security services by understanding our clients' needs and providing strong skills-based training and career development for our people.
Securing Diverse Industries: Our Comprehensive Security Services
Gaining Insight into Your Business:
 We go the extra mile to understand the inner workings of your enterprise and the security complexities it encounters. This deep understanding, coupled with our extensive range of security services, empowers Safeguard Security to craft a fully customized security solution meticulously tailored to your distinct requirements. Your peace of mind is our ultimate goal.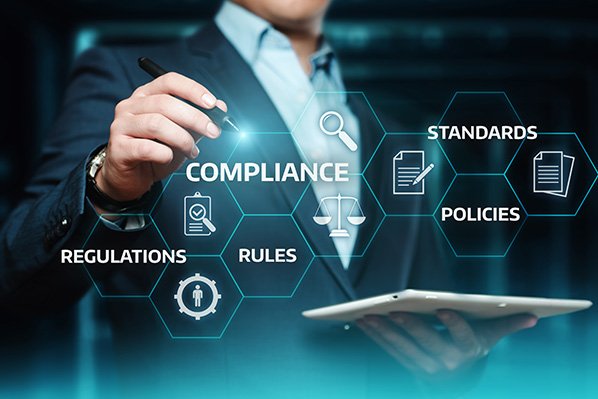 Our Expertise, Your Advantage
Safeguarding Diverse Businesses
We are committed to safeguarding businesses of all sizes, across an extensive spectrum of sectors. Our approach begins with a deep comprehension of your specific business operations and the unique security hurdles it encounters. This insight, coupled with our expansive suite of services, equips Safeguard Security to meticulously customize a security solution that aligns seamlessly with your distinct requirements.
Whether you operate in the realm of commercial real estate, healthcare, education, logistics, or any other sector, we leverage our experience to enhance your security posture. From deploying highly-trained security personnel for safeguarding commercial properties to implementing cutting-edge access control measures for high-risk zones, Safeguard Security is your steadfast partner in fortifying your sector-specific security framework.
Safeguard Security goes beyond the conventional, striving to protect your business and assets while empowering you to focus on your core operations. Explore the breadth of our security solutions, each meticulously designed to meet the unique demands of your business sector.
Frequently Asked Questions
At Safeguard Security, we understand that selecting the right security services for your business is a crucial decision. To assist you in making informed choices and addressing common queries, we've compiled this FAQ section. Here, you'll find answers to key questions about our security solutions, best practices, and how to navigate the process effectively. Our commitment to transparency and your peace of mind drives our mission to provide comprehensive security services. If your question isn't addressed here, feel free to reach out to our team for personalized assistance. Your security is our priority, and we're here to guide you through every step of the process.
What security services does my business need?
Start by assessing the specific security needs of your business. Determine if you require services like access control, alarm monitoring, CCTV, or security personnel. Our services cover a wide range, including access control, alarm monitoring, CCTV systems, and security personnel. We recommend discussing your specific needs in a consultation.
How do I choose the right security provider?
Safeguard Security has been serving businesses since 1998, with experience across various industries. We encourage potential clients to review our reputation, expertise, and client testimonials.
What is the cost of implementing security services?
Costs depend on the services and technology you require. Contact us for detailed quote and understand all expenses, including installation, equipment, and ongoing monitoring fees.
Is the security system scalable for future needs?
Ensure that the security system can adapt as your business grows. Ask about scalability and potential upgrades. Our security systems are designed with scalability in mind. We can accommodate your future growth and any necessary upgrades.
What technology is best for my business?
Our experts will assess your business's unique requirements and recommend the most suitable technologies, whether it's advanced alarm systems, surveillance cameras, or access control. 
How will the security system be integrated into my operations?
We'll work closely with you to seamlessly integrate the system into your existing operations, minimizing disruptions and maximizing security benefits.
What kind of training is needed for employees?
Ensure your staff is well-prepared to use the technology effectively. We offer training to ensure your staff can efficiently operate and maintain the security system, allowing you to fully utilize its capabilities.
Is remote monitoring available?
Yes, we provide remote monitoring services. Our team is available around the clock to monitor your security system and respond to any issues.
What happens in case of a security breach or emergency?
Safeguard Security has well-defined response procedures for security breaches and emergencies, including false alarms. Our 24/7 support ensures a swift and appropriate response.
Are there legal and compliance considerations?
We're well-versed in legal and compliance requirements related to security services, including data privacy and surveillance regulations. We'll ensure that our solutions align with these regulations.
What are the contract terms and cancellation policies?
Contract terms can vary, and we offer flexibility to meet your needs. Cancellation policies are outlined in our contracts and can be discussed in detail during the consultation.
What references can the security provider provide?
We're happy to provide references from satisfied clients who have experienced our quality service and expertise.
How often should I review and update my security measures?
Regular reviews are essential to adapt to changing threats. We recommend periodic assessments and a maintenance schedule to keep your security measures up to date.
What insurance coverage is necessary?
It's wise to consult with your insurance provider to discuss any necessary coverage adjustments related to your security measures.
Commercial Security System Installation & Monitoring Services
If you're in search of a reliable security company nationwide, Safeguard Security is here, ready to address your security needs.
Whether you have specific questions, require a personalized quote, or need guidance on selecting the right security services, our dedicated team is here to assist you. We take pride in providing accessible, responsive, and top-notch customer service.
Your security concerns are unique, and we understand that. By reaching out to Safeguard Security, you're taking the first step towards securing your assets, people, and business reputation. Don't hesitate to contact us, and we'll be more than happy to assist you. Your peace of mind is our priority, and we're here to help you navigate your security needs effectively and efficiently.
Get In Touch With Our Security Specialists Today
Searching for a security company near you? For general enquiries or to request a quote, we invite you to get in touch with the Safeguard Security team.
Get In Touch With Our Security Specialists Today
Searching for a security company near you? For general enquiries or to request a quote, we invite you to get in touch with the Safeguard Security team.