Residential Hi-Rise Security Solutions
Seamless experience when accessing a wide range of the building facilities such as apartments, carparks, gyms, lockers, etc.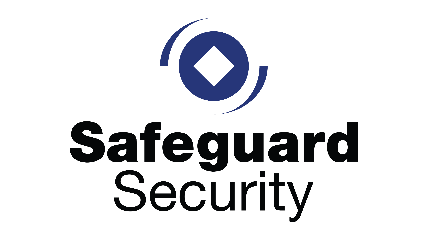 Enhancing Security in Residential Hi-Rise Complexes
Ensuring the security of residents and guests in residential Hi-Rise complexes, while simultaneously providing convenient access to various building facilities, poses a unique set of challenges. Safeguarding these complexes and other extensive structures is now more straightforward than ever before. It offers a seamless experience for accessing a diverse range of building amenities, including apartments, parking areas, gyms, lockers, and more.
Central Management of all facilities from a single software interface
Safeguard Security's software simplifies the comprehensive management of user access within high-rise complexes. Our distinct access control features guarantee secure management of common areas like lobbies, elevators, gyms, pools, and parking lots. Furthermore, Safeguard Security takes care of access permissions for other building systems, including Wireless Access Room Key Systems and Locker Management systems. For guest convenience, car park access can be regulated using traditional credentials or License Plate Recognition, ensuring a seamless experience.
Enhanced Video Intercom and Lift/Elevator Control
Video intercom systems, essential for allowing residents to manage visitor access, are integral in high-rise buildings. Integriti software seamlessly integrates with a wide range of video intercom systems. This integration empowers Integriti to not only open external doors upon resident approval but also manage lighting in the lobby and control lift/elevator operations. Integriti provides advanced lift/elevator control capabilities. For instance, when a visitor or tenant receives access into the building, the software can dispatch lifts to the ground floor. It then grants access to the specified floors permitted for the resident or visitor.
Enhancing Concierge Responsiveness Through Video Surveillance Integration
In addition to overseeing all the sub-systems related to high-rise building access control, building managers and concierge staff can effectively monitor video surveillance feeds using the Integriti software. Upon a guest's entry into the building, the software can instantly display and monitor images captured by the camera positioned at the corresponding entry door. Furthermore, video footage can verify freight and courier deliveries, and access permissions can be granted directly from the concierge desk via the Integriti software. In addition to patrolling, Safeguard Security addresses the challenge of managing numerous contractors who require access to retail premises. Our platform offers built-in functionality for contractor management, streamlining the process of providing temporary access credentials and ensuring compliance with on-site health and safety protocols. Additionally, Safeguard Security seamlessly integrates with dedicated contractor management systems for enhanced efficiency and control.
Empower futuristic smart solutions
Enhance Quality of Life through Operational Efficiency and Real-time Alerts. Our technology is equipped to handle large-scale operations and seamlessly integrates with various technology ecosystems and infrastructures such as smart Parking: Revolutionizing Ticket Inspection with real-time alerts for inspectors to attend to vehicles, either before or after their parking time expires.
Get In Touch With Our Security Specialists Today
Searching for a security company near you? For general enquiries or to request a quote, we invite you to get in touch with the Safeguard Security team.
Get In Touch With Our Security Specialists Today
Searching for a security company near you? For general enquiries or to request a quote, we invite you to get in touch with the Safeguard Security team.