Retail Security Solutions
Ensuring security while enhancing the in-store customer experience.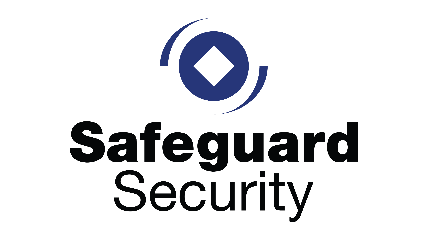 Retail Security Solutions in Today's Complex Business Landscape
In the ever-evolving retail landscape, ensuring security while enhancing the in-store customer experience is no small feat, especially for multi-location retailers. Traditional security measures and strategies are proving inadequate in the face of modern complexities, heightened competition from e-commerce, and an array of diverse challenges. To meet these evolving demands and maintain the integrity of their operations, brick-and-mortar retailers must embrace innovative retail security solutions that not only deter theft but also foster a more flexible, efficient, and customer-centric approach to business and staff management.
Seamless Integration of Safeguard Security Systems with Video Management and Analytics
Safeguard Security's systems are designed for seamless integration with Video Management Systems and advanced Analytics engines, offering sophisticated solutions tailored to optimize the retail environment. These features encompass capabilities such as people counting, heat mapping for tracking customer traffic patterns, and the XYZ data, providing a comprehensive view of customer behavior. Moreover, our systems accommodate facial recognition technology, allowing the identification of VIP customers and identifying potential bottlenecks in queuing areas.
Ensuring Safety for Staff and Customers
Retail establishments face various safety challenges, including dealing with unruly or violent customers. High-value retail outlets, such as jewelry stores or designer clothing boutiques, are particularly vulnerable to the risk of armed robberies. Integriti, a part of our comprehensive security solutions, provides both fixed and mobile duress options. These solutions enable immediate notifications to management or security personnel in the event of a dangerous situation. Safeguard Security further enhances safety through integration with Real-Time Location Systems (RTLS), which transmit duress signals along with location information. This data generates alarms that promptly notify relevant stakeholders, and the locations are displayed on Integriti's floor plan (Schematic) application for quick response.
Contractor Management and Guard Tours
In extensive shopping centers, the need for security patrols is crucial, whether it's during business hours or after closing. Safeguard Security offers a guard tour feature that ensures guards verify their presence at various locations by presenting credentials during their patrols. Furthermore, the system can trigger alarms if a guard fails to present their credentials within a designated time frame. In addition to patrolling, Safeguard Security addresses the challenge of managing numerous contractors who require access to retail premises. Our platform offers built-in functionality for contractor management, streamlining the process of providing temporary access credentials and ensuring compliance with on-site health and safety protocols. Additionally, Safeguard Security seamlessly integrates with dedicated contractor management systems for enhanced efficiency and control.
Preventing Theft, Shoplifting, and Burglary
Safeguard Security's Access Control system ensures that only authorized personnel have access to restricted areas like stock warehouses and administrative spaces. Meanwhile, customers are free to explore showroom areas. Staff members are granted access to restricted areas only during specific time periods when their entry is justified. Our Intrusion Detection system offers retail managers peace of mind by ensuring the comprehensive security of their retail locations outside of business hours. This includes high-security measures, redundant back-to-base monitoring, and integration of video surveillance and alarm notifications sent directly to designated staff members' mobile devices.
Get In Touch With Our Security Specialists Today
Searching for a security company near you? For general enquiries or to request a quote, we invite you to get in touch with the Safeguard Security team.
Get In Touch With Our Security Specialists Today
Searching for a security company near you? For general enquiries or to request a quote, we invite you to get in touch with the Safeguard Security team.