Commercial Security Services
Our core strength is our end-to-end integrated security services model — All our services are handled internally, guaranteeing efficiency, accountability, and full compliance.
Your Security, Our Priority
Safeguard Security is dedicated to not only reshaping but also leading the evolution of the Australian security industry. Our commitment lies in making top-tier security services accessible to everyone without compromising affordability. We strive to excel in delivering innovative security solutions by thoroughly comprehending our clients' specific requirements. Additionally, we prioritize investing in the growth and development of our team through robust skills-based training and career advancement opportunities.
100%
Insights that can make a profound impact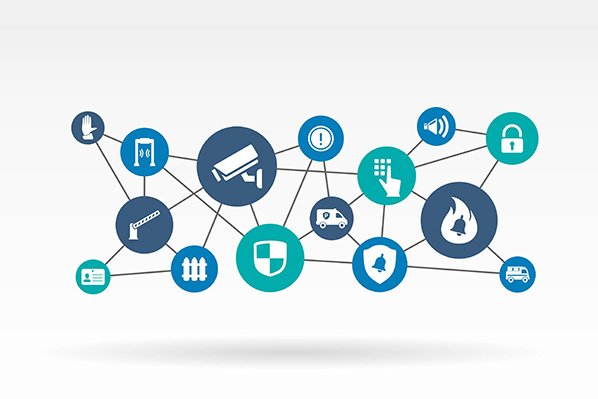 Securing Your Business: Preparing for Success
In the modern business landscape, security is paramount. The peace of mind that comes with knowing your assets, employees, and clients are safe is invaluable. However, security isn't just about safeguarding the present; it's also about future-proofing for growth. This concept extends beyond traditional security measures, paving the way for integrated Artificial Intelligence (AI) systems that can take your business to the next level.
A Strong Foundation: CCTV and Alarm Systems
The foundation of any robust security strategy begins with Closed-Circuit Television (CCTV) and alarm systems. These technologies have advanced significantly over the years, offering not only protection but also valuable insights. With high-definition cameras, remote access, and intelligent analytics, CCTV systems provide real-time monitoring and instant threat detection. In the event of suspicious activity or a breach, alarm systems act as a first line of defense, alerting you and the authorities promptly. The key to their effectiveness lies in their proactive approach, helping prevent incidents rather than just responding to them.
Peace of Mind with 24/7 Monitoring
Alarm monitoring services offer an additional layer of security. These services employ a team of experts to oversee your security systems around the clock. This proactive monitoring ensures that any unusual activity triggers an immediate response, offering a level of security that a passive alarm system simply can't match. It's like having a dedicated security team at your disposal, ready to respond to any situation, day or night.
Maintenance and Support: Ensuring Reliability
A security system is only as good as its maintenance. Regular servicing ensures your security measures remain effective and reliable. It helps identify potential issues before they become critical and guarantees that all systems are functioning optimally. Furthermore, access to expert support is vital for addressing unexpected concerns, troubleshooting, and ensuring continuous protection. Our experienced technicians offer 24/7 support, ensuring that your security measures never falter.
AI Integration: Taking Your Business to the Next Level
The future of security isn't just about protecting your business; it's about elevating its potential. By integrating AI, you open the door to transformative capabilities. AI-driven security systems are capable of analyzing vast amounts of data in real-time. This means identifying unusual patterns or behaviors, predicting potential threats, and adapting to evolving circumstances. With AI, your business can leverage predictive analytics, facial recognition, and smart access control. The result? Enhanced security and improved operational efficiency.
In the world of business, staying ahead means embracing innovation, and security is no exception. While traditional security measures form the foundation of a safe environment, the integration of AI technologies propels your business into the future. Security systems that can learn and adapt offer protection that evolves with your needs.
In conclusion, securing your business isn't just about protecting the present; it's about investing in future growth. By adopting a comprehensive approach that combines state-of-the-art CCTV and alarm systems, 24/7 monitoring, diligent maintenance, and the power of AI integration, you can not only protect your assets but also create a smart, secure, and forward-thinking environment for your business. The peace of mind that this holistic security approach brings is immeasurable, and the potential for growth is boundless.
Get In Touch With Our Security Specialists Today
Searching for a security company near you? For general enquiries or to request a quote, we invite you to get in touch with the Safeguard Security team.
Get In Touch With Our Security Specialists Today
Searching for a security company near you? For general enquiries or to request a quote, we invite you to get in touch with the Safeguard Security team.