A top-tier CCTV system is the cornerstone of contemporary business security, adaptable to enterprises of every scale.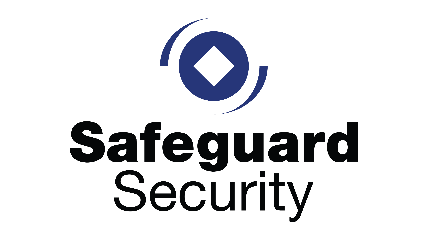 A modern security infrastructure heavily relies on top-notch CCTV systems, an indispensable element for businesses of all scales. Leveraging cutting-edge optical technology and AI streamline data collection and analysis, automating the process to generate precise alerts for your security team. Therefore, it's of paramount importance that the installation and maintenance of new commercial CCTV systems are entrusted solely to the skilled professionals at Safeguard Security.
AI-powered CCTV systems are the future of security, offering businesses a dynamic and proactive approach to surveillance. These systems utilize artificial intelligence to analyze video feeds in real-time, instantly detecting and alerting to unusual or suspicious activities. From facial recognition to behavior analysis, they provide a level of accuracy and efficiency that traditional systems can't match. AI-powered CCTV is not just about monitoring; it's about prevention, allowing businesses to respond swiftly to potential threats and keep their premises secure, making it a vital asset in today's security landscape.
The world of CCTV cameras has been revolutionized by cutting-edge technology. Traditional cameras have evolved into sophisticated devices that now incorporate features like Artificial Intelligence (AI), facial recognition, object detection, and advanced analytics. AI-driven cameras can discern between regular activity and potential threats, sending real-time alerts when anomalies are detected. High-resolution 4K and even 8K cameras provide incredibly sharp imagery, enhancing the quality of surveillance footage. Infrared and thermal imaging enable surveillance in complete darkness or adverse weather conditions. Furthermore, cloud-based storage solutions and remote access have made it easier than ever to manage and review footage from anywhere. These advancements not only improve security but also streamline business operations, making modern CCTV cameras an indispensable tool for various industries.
The latest generation of commercial CCTV camera systems offers a remarkable range of capabilities that enhance security and provide valuable insights for businesses. These systems act as a strong deterrent to potential wrongdoers due to their visible presence. With camera resolutions ranging from 2MP to 8MP, they provide detailed imagery for real-time action and future reference, supporting functions like automatic license plate recognition, facial recognition, and motion tracking. The cameras come in various environmental sealing levels (IPX-rating), and installation is simplified through options like Power over Ethernet (PoIP) and Wi-Fi. Businesses can choose from fixed-focus and vari-focus cameras with remote zoom capabilities for specific inspections. Intelligent features enable automatic recording upon detecting activity, reducing data storage requirements and allowing integration with alarm systems. Additionally, these cameras extend beyond visible light to include infrared and low-light technologies, further enhancing security measures.
A scalable CCTV system is of paramount importance in today's ever-evolving security landscape. Its significance lies in its adaptability and ability to grow with your security needs. Here are key points highlighting the importance of a scalable CCTV system.
Flexibility for Business Growth
Tailored Security Solutions
Future-Proofing
Integration with Other Systems
In essence, a scalable CCTV system ensures your security measures remain in line with the evolving needs and challenges of your business. It provides the flexibility, cost-efficiency, and responsiveness required to maintain a robust security posture in an ever-changing world.
Integration with other security systems is a crucial aspect of modern business security. With various security measures in place, such as access control and alarm systems, a seamless and integrated security network is essential. A scalable CCTV system plays a pivotal role in creating this comprehensive security ecosystem, and here's why integration is so important.
Holistic Security
Streamlined Operations
Future-Proofing
Scalability
In summary, integrating a scalable CCTV system with other security measures is an essential step toward creating a comprehensive and responsive security network for modern businesses. This integration not only enhances security but also streamlines operations, provides real-time insights, and ultimately contributes to the safety and protection of both assets and personnel.
Fully Qualified Technicians
The importance of having a qualified technician install your CCTV system cannot be overstated. These systems are sophisticated, and their effectiveness heavily relies on proper installation. A skilled technician will ensure that cameras are positioned optimally to cover critical areas and that cabling is concealed efficiently. They'll also calibrate the system, fine-tuning settings to capture high-quality footage under various lighting conditions. Beyond installation, technicians configure network settings, enabling remote access and notifications, and ensure cybersecurity measures are in place to prevent unauthorized access. Moreover, a qualified technician can provide insights into system maintenance and troubleshoot any technical issues, assuring your CCTV system operates at peak performance. In essence, their expertise is instrumental in maximizing the security and efficiency of your surveillance system.
Get In Touch With Our Security Specialists Today
Searching for a security company near you? For general enquiries or to request a quote, we invite you to get in touch with the Safeguard Security team.
Get In Touch With Our Security Specialists Today
Searching for a security company near you? For general enquiries or to request a quote, we invite you to get in touch with the Safeguard Security team.